Maison Oranger: romantic gîte in South of France
between sea and ski
Pyrénées-Orientales,
the sunshine region of France!
Pyrénées-Orientales (marked in salmon), part of the Languedoc-Roussillon region, is the southernmost region on mainland France.
This area is bordered by the Pyrénées to the south and the Mediterranean Sea to the east.
The province is also known as French Catalonia as it was part of Spain until the 17th century.
The region counts approximately 300 sunny days a year.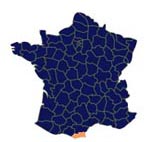 Philosophy Maison Oranger in Estoher
+ Free WIFI.
+ Modern art meets antique furniture: light colours dominate within medieval walls
+ The view is the important thing: the house offers a wonderful view from the sunny south facing terrace
+ Northern European (Dutch) comfort in a southern European atmosphere
+ Silent airconditioning from Daikin.

+ Your own 'tourist board' at home: with tourist guides/books for guests

+ Coming home in a home: everything you expect in a 'home' is there, like books, games (including 'jeu de boules' set), cleaning devises, shopping bags etc.
+ Sleeping well is important: the house offers good beds with good quality mattresses, seasonal duvets, and both hard and soft pillows.
+ 'Small' house, 'small' price: the house is designed for a couple that wants a base to explore the region.
+ Centrally located: the village of Estoher is centrally located to all major attractions. Shops and restaurants are close. So no driving up and down difficult mountain roads to get somewhere.
+ Non-smoking.
Romantic gîte in a medieval village
Surrounded by vineyards, olive fields, peach orchards, palm trees, mimosa and lots of flowers.
Maison Oranger is located in quiet dead end street in an authentic medieval village.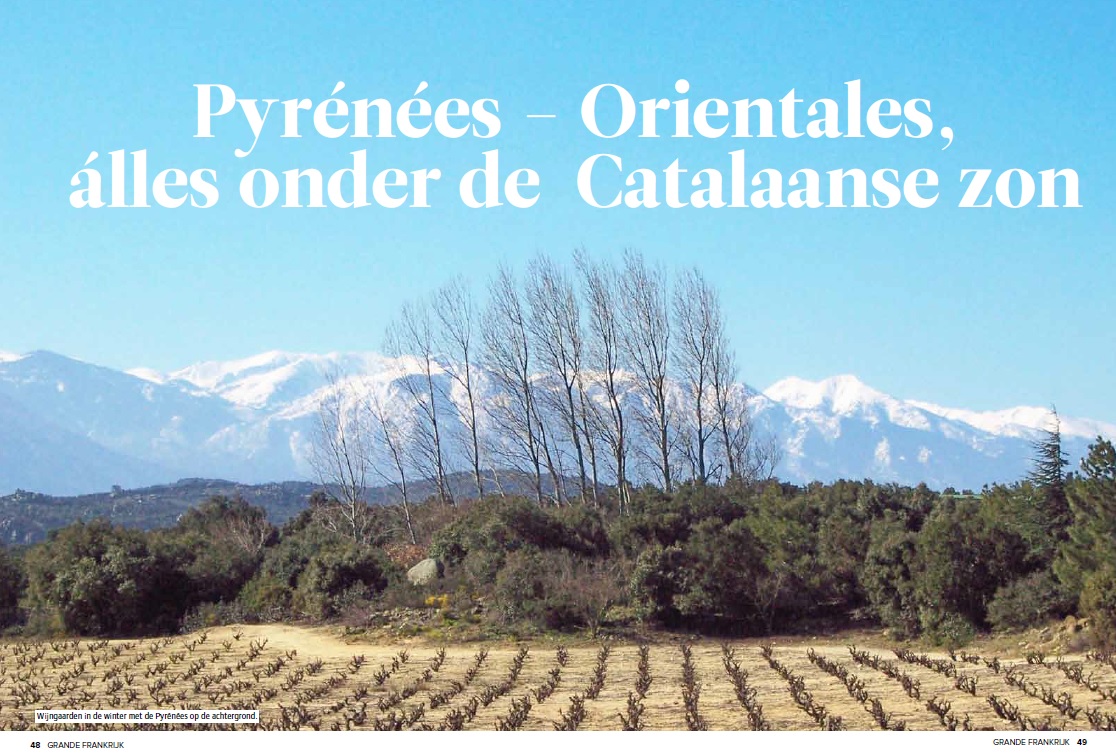 Interview in the glossy 'Grande Frankrijk'
Owner Anya Niewierra is an Dutch bestselling author. See www.niewierra.com. Some of her books are set in t the Pyrenees-Orientales. 
In an article of 8 pages named "the Pyrénées-Orientales, all under the Catalan sun" the journalist makes a trip alongside the most important places in the book Vrij Uitzicht.
Although the article is not in English the pictures might tell their own story.
Here you can download the article.